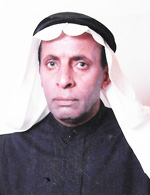 MR. ABDULAZIZ ALHOTY
Founder – AL Hoty Group (AHG)
Mr. Al Hoty was a prominent businessman in Saudi Arabia.  He founded AHG including AHSL and has set up offices internationally.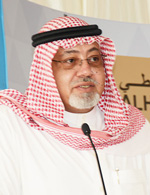 MR. HANI ALHOTY
Owner/Group General Manager Al Hoty Group (AHG)
Mr. Hani Al Hoty was formally educated in the USA. He now leads the management of AHG that includes Al Hoty Stanger Ltd. Co., Al Hoty Company Ltd, Al Hoty Calibration Services, Al Hoty Pest Control and Al Hoty Auto Care in Saudi Arabia and Al Hoty Stanger Laboratories in the U.A.E.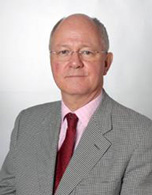 MR. DAVID H. STANGER, OBE, I. Eng, CQP, FCQI, FRSA.MInst.RE
Partner/Chairman of the Board
Mr. David Stanger – Partner, whose various assignments have included election in 2000 for a second term as the Chairman of the International Laboratory Accreditation Cooperation (ILAC) Committee.  In November 2003, Mr. David Stanger completed his second term as UILI's Secretary General and is a rapporteur in support of UILI's Liaison 'A' status in ISO / CASCO; thus offering the opportunity of participating on behalf a laboratory's interest at the heart of international standards development.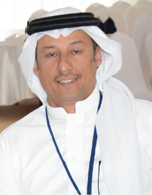 MR. IBRAHIM A. AL GHUNAIM, Vice President, AL Hoty Group (AHG)
Mr. Al Ghunaim, a Business Administration graduate, joined AHG in 1996. His expertise in formulating policy, developing and implementing new strategies and procedures has significantly contributed to the company's effective management system.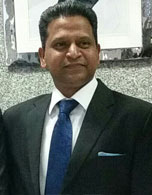 MR. CHRISTOPHER RAJAMANI, Deputy General Manager, Al Hoty-Stanger Laboratories – UAE
Mr. Christopher, is a holder of an MBA degree (International Marketing and Total Quality Management) from the University of Leicester, UK. He previously served the company as Technical and Business Development Managerin the U.A.E.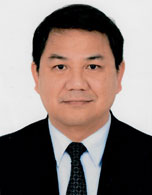 MR. TEOFILO CABAL, JR., Laboratories Manager, AHSL– UAE
Mr. Cabal, a Bachelor of Science in Chemical Engineering graduate, has joined AHSL-UAE Management in February 2017. Prior to this, he was a Regional Manager of AHSL in Riyadh, Kingdom of Saudi Arabia.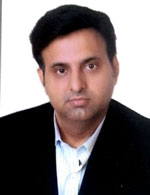 Mr. Khawaja Atiq Ur Rehman, QHSE Manager
Mr. Atiq, an M.B.A. degree holder from Preston Pakistan University isa certified Auditor for ISO 9001, ISO 14001, OHSAS 18001, ISO 17025, ISO 22000, and NEBOSH IGC. He joined AHSL in 2008 and his 17 years of experience in the field of Quality, Health & Safety and Environmental Management is undoubtedly a very significant factor in maintaining the integrity and high quality system at AHSL.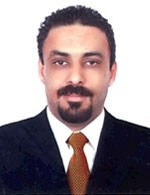 Mr. Jamal Azzam, Internal Auditor / Legal Advisor
Mr. Jamal, a holder of Bachelor of Science Degree in Accounting from Irbid National University in Jordan as a Certified Professional Senior Auditor (CPSA) by the American Academy and a specialist in fraud certification. He is member of Accountants and Auditors Association in Sharjah – UAE. He joined AHSL-UAE in 2014 as an Internal Auditor.